TESTIMONIALS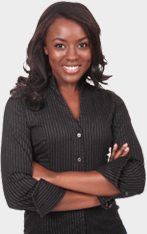 At DomainIt, our customers' satisfaction is our number one
priority. See what people are saying about our constant strive
to meet and exceed expectations.
Parvene Farhoody
I just wanted to thank you for all your assistance in helping me transfer my domain names. I got to your site by accident when searching for other information, but you were so helpful and informative on the phone that I was convinced I should change direction and work with your company instead. Your friendly, live, customer service conviced me that I would be in good hands. I look forward to continued work with you in the future.
Shawn
Man, you guys even work on Sunday? WOW! Talk about a fast response. Keep up the good work... ;-)
Gary Sutherland - Design Director, EQ Design
Thanks! I hadn't registered before and it was all painless and easy! Best Wishes.
Jack Lewis
I enjoyed doing business with you and will recommend your company to my friends and business associates who are interested in registering domain names.
Russ Bergevine
Just wanted to thank you for all your help with the Web Site. Your support has had a far- reaching affect touching many people. Thanks Again.
Steve Johnson
Thanks for all of your help. For what its worth this is the most efficient service I've ever encountered from anyone connected with a hosting company.