TESTIMONIALS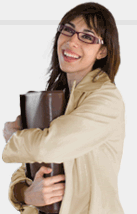 At DomainIt, our customers' satisfaction is our number one
priority. See what people are saying about our constant strive
to meet and exceed expectations.

Showing Reviews 29-34 of 34
Ilia Tulchinsky
Let me tell you that yours is one of the best tech supports online I've encountered. Both the speed and usefulness of your responses are remarkable.
Dan Belyeu - Innovex Kayak Corp.
As always, it is a great pleasure to do business with Domainit and I can never express the superior customer service I receive from your staff, whether on the phone or online. Prior to finding DomainIt, I used one of your competitors and was hacked, had a lot of downtime, could never get issues resolved, received billings for stuff I didn't order, etc. After a friend told me about DomainIt, I gave you a try and was immediately hooked. I have never ever had one single complaint about the service, up-time, ease of use of your state-of-the-art control panel, and especially your support staff.
Jim Jackson - The Lakeshore Country Journal
I enjoyed doing business with you and will recommend your company to my friends and business associates who are interested in registering domain names.
Stef
Wow - you are on top of things! Thanks so much for your help.
Liselotte Therp
Thanks a million! Super service and fast reply.
Paul McGowan
Thank you for your kind help and assistance. Your prompt and courteous reply will keep me as a customer!