TESTIMONIALS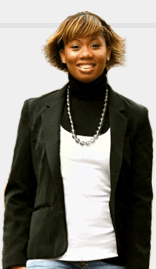 At DomainIt, our customers' satisfaction is our number one
priority. See what people are saying about our constant strive
to meet and exceed expectations.
Theresa Perkins, Glory and Praise Vestments
DomainIt has been such a help to me and my business. Their staff is one of the most helpful I have ever met. The response time is awesome! You would think they sleep next to their computers 24/7. Even their billing department has been extremely nice and easy to work with. I would highly recommend DomainIt, and in fact have done so on a number of occasions.
David Windecher
Thank you so very much for your services. Amazing! The templates are so user friendly. It is no wonder why your company is perceived as a top eschelon url provider.
Ella K
DomainIt has provided exceptional service by going out of your way to meet our needs. I will share this experience with anyone looking for a service provider and recommend DomainIt. Thank you.
Vickie Cairncross
May I thank you for your prompt response - we have only been a customer of Domain-It! since last week, but we are already very impressed with your service. Many Thanks.
Karin
Thank you so much for your help. It was so nice to actually get some real answers to our questions from a real person. I will remember the name of your company and recommend your service to friends. As a business owner myself, I can assure you that excellent service such as you are providing to people, puts you far ahead of the pack and will make all the difference in the success of your business. Thanks Again!
Tom Gilchrist
Thanks! You guys are the nicest folks and I am happy to give you my business and always recommend you to others!