TESTIMONIALS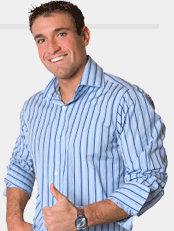 At DomainIt, our customers' satisfaction is our number one
priority. See what people are saying about our constant strive
to meet and exceed expectations.
Eric Lyons - Tonic Corporation
DomainIt shows outstanding knowledge in domain matters and are always a pleasure to deal with. They were the first Registrar to contact us regarding .TO domains, showing they're continually on the cutting edge of the industry.
Brandi Jasmine - ISP Weekly
There are numerous examples of successful domain registrars - turned - hosting providers. Two such are Domainit.com and GoDaddy.com.
Stacy Kelley
THANK YOU!! Your support department is amazing!! I cannot believe the quick email responses that I receive, I am very impressed with the online help, and that a live person answered my calls (very rare these days!). I will recommend you to everyone!
Michael Arthur and Janice Jenkins - Tamarack Farm Sheep
Here's a hearty thank you for the quick service. It was so easy, and amazing to find a real person answering the phone immediately. You folks are terrific! I will be sure to recommend you to all (we already linked to domainit.com from our website).
Mike Calahan
Just transferred over from Godaddy to you and I am thrilled with DomainIt, so far. My email doesn't lose connections like it did with GD and my sites are problem free. Thanks !!!
Adem Dailey
I can not say thank you enough!!!!!! it took me until 10pm before realizing that I had spelled it (my domain) wrong. The relief I felt upon opening an email to see that y'all caught my mistake before I did was AMAZING!!!!!! My mom has purchased Domain Names from you in the past. She told me to buy from you and said "DomainIt has never done me wrong" I am so glad I listened to her, and I am SO GLAD to have DomainIt taking care of me! You have earned a lifetime user today!!!!