TESTIMONIALS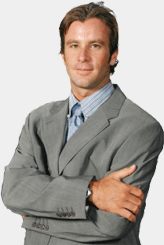 At DomainIt, our customers' satisfaction is our number one
priority. See what people are saying about our constant strive
to meet and exceed expectations.
Showing Reviews 1-5 of 34

William Harris
I'm a long time customer with 100's of domains at DomainIt, and intend to stay for a long time to come. Your customer support is unmatched. Problems have been rare but whenever I need help I can expect a fast response (from an actual person in the US), even if it was 5 am on New Years Day. Your visitor statistics program is amazing and has helped me to increase my site traffic - they blow away any expectation one might have.
Jens Kiel
We changed professional hosting to DomainIt today, great performance and security features at a comfortable budget!
Denise M. LaCarubba
I've been a marketing exec for well over ten years, hosted my own website for many years and designed a few others outside of my own and that of family businesses. NOWHERE have I had such *stellar* care, interaction and assistance.
Edwin Hayward - Genki Productions
DomainIt offers a fast domain name registration service, but more importantly good old-fashioned courtesy and professionalism in every business contact. They respond quickly and efficiently to any queries.
Ger Farrell - Anglo Irish Bank
I don't think I could get better customer service or help and support from any other Domain Registrar - really you do excel on that front and all your efforts are very much appreciated.
Robert Thometz - Thometz Media
I really enjoy working with all of you. Your team carries a level of professionalism and accessibility that is hard to come by in this industry. It truly sets you apart. I appreciate it!