Settings for Advanced Users
Host address: ftp.domainit.com
Remote Folder: /yourdomain.com/html/
Username: yourdomain.com
Password: your password
Settings for Beginners

Open CuteFTP's site manager under the "Tools" menu, and select "Display Site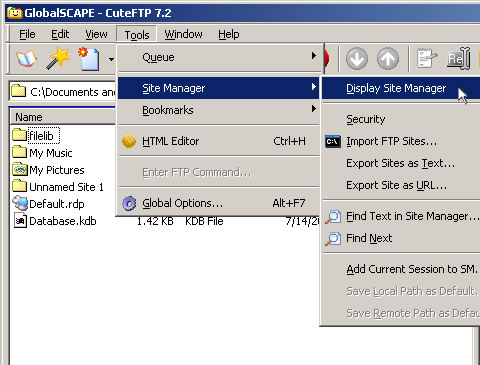 Enter a name for your website in the "Label" field. Enter "ftp.domainit.com" in the "Host Address" field. Use your domain name (i.e.: yourdomain.com) in the "username" field. Enter your password.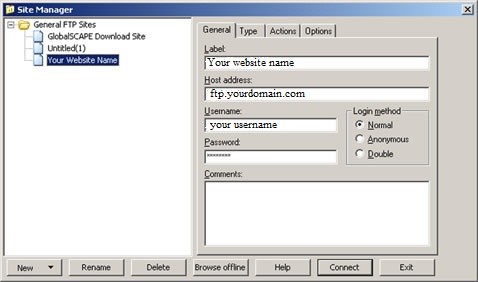 Select the "Actions" tab. You must enter "/yourdomain.com/html" in the field that reads "When client connects, switch to this remote folder", using your actual domain name in place of "yourdomain.com."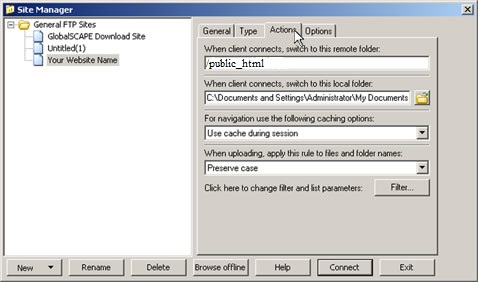 You're done! Press the "Connect" button on the bottom of the screen to connect to your server.