Settings for Advanced Users
Host address: ftp.domainit.com
Remote Folder: /yourdomain.com/html/
Username: yourdomain.com
Password: your password
Settings for Beginners

Launch FileZilla. To configure your site, open the Site Manager by clicking on the icon in the top left corner.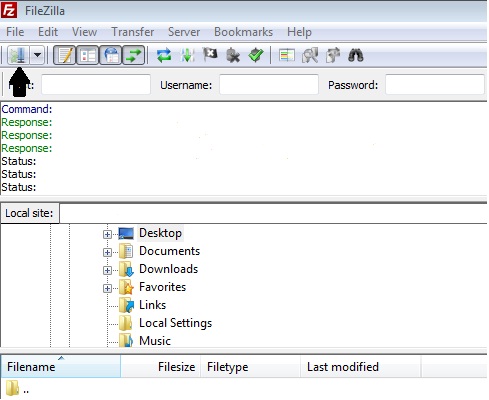 Enter a name for your Website where it reads "New FTP site."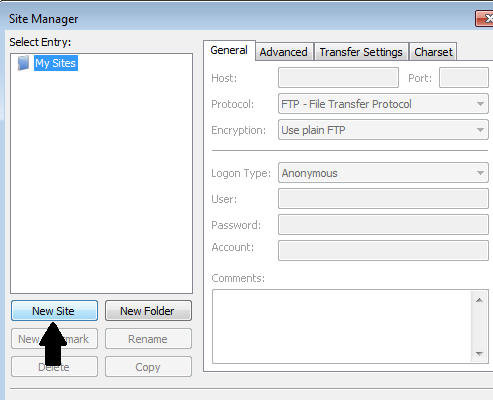 Next fill in the "Host" field with "ftp.domainit.com." The "Servertype" should be set to "FTP." Change the "Logontype" to "Normal." Fill in the "User" field as "yourdomain.com," substituting for your actual domain name excluding the "www." Enter your password below your User Name.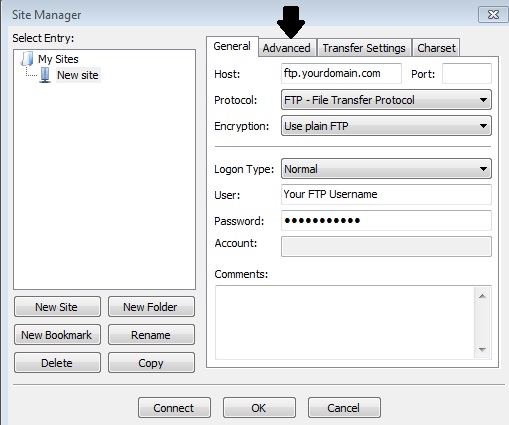 Next press the "Advanced..." button. Enter "/yourdomain.com/html" in the "Default remote directory" field. Remember to use your actual domain name instead of "yourdomain.com," and excluding the "www." Press the "OK" button.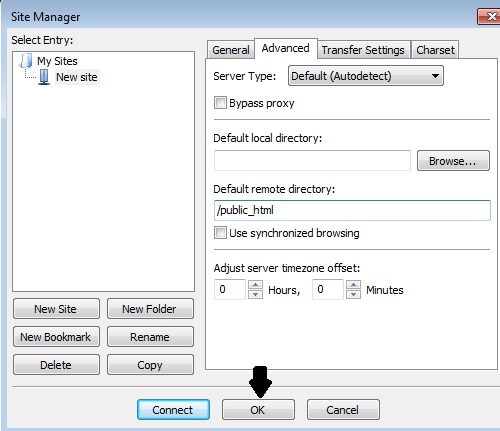 You're done! Press the "Connect" button on the bottom of the screen to connect to your server.