Safari for Mac FTP Setup Guide

Open Safari. In the address bar enter "ftp://ftp.domainit.com/yourdomain.com/html" and press your enter or return key on your keyboard.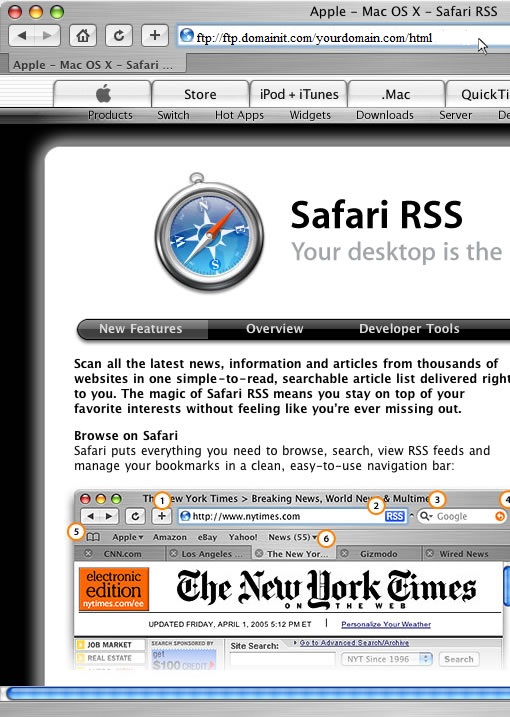 You will then be prompted for your Name and Password. Your "Name" is "yourdomain.com." Be sure to substitute your actual domain name for "yourdomain.com, excluding the "www."


Once you have entered your information, click "OK" and your webfiles will appear in your finder.