Settings for Advanced Users
Server: ftp.domainit.com
Path: /yourdomain.com/html/
Username: yourdomain.com
Password: your password
Settings for Beginners

Open Cyberduck. Go to your "File" menu, and select "Open Connection."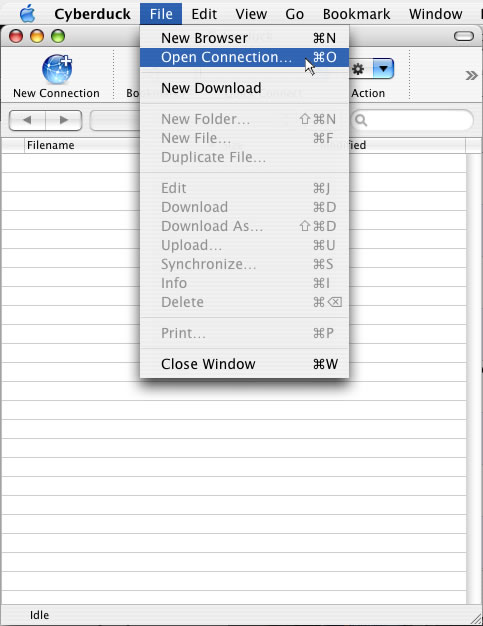 Next you will be prompted for all of your login information. First enter the Server, ftp.domainit.com. Next specify your Path, which is /yourdomain.com/html. Be sure to substitute your actual domain name, exluding the "www," in place of "yourdomain.com." Enter your Username, which is your domain name. Next enter your password. Press the "Connect" button.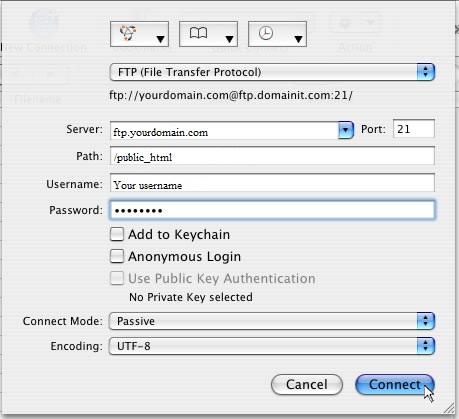 You're done! Your webfiles should have appeared in your Cyberduck window. Now you are free to drag and drop files between Finder and Cyberduck.