Internet Explorer FTP Setup Guide

Open Internet Explorer. In the Address Bar, type "ftp://ftp.domainit.com/yourdomain.com/html" and press the enter or return key on your keyboard.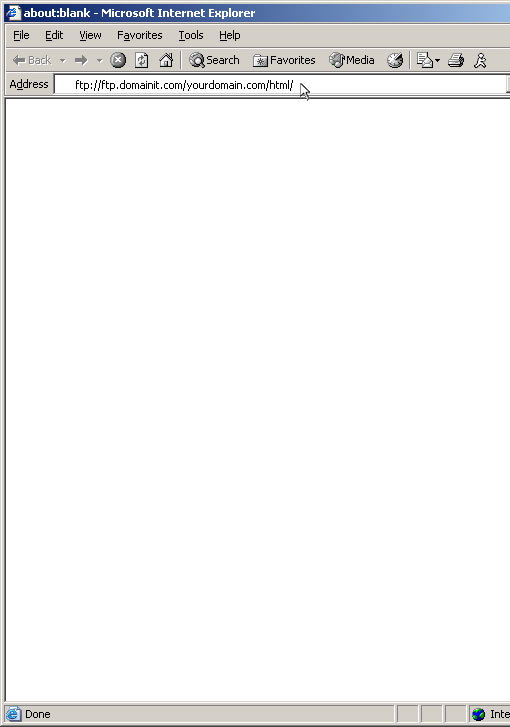 Next you will be prompted for your User Name and Password. Your user name is your domain name, e.g. "yourdomain.com." Be sure to exclude the "www." Enter your password and press Login.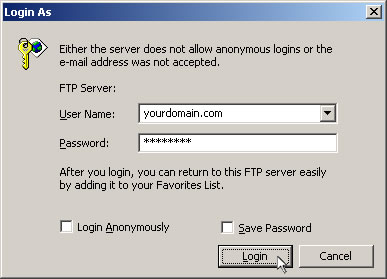 Next you should be able to view your files in Internet Explorer. You can drag and drop files to and from your browser window.