Settings for Advanced Users
Server address: ftp.domainit.com
Remote Folder: /yourdomain.com/html/
User Name: yourdomain.com
Password: your password
Settings for Beginners

Open WS_FTP's site manager by clicking on the "Connect..." icon in the top left corner of WS_FTP.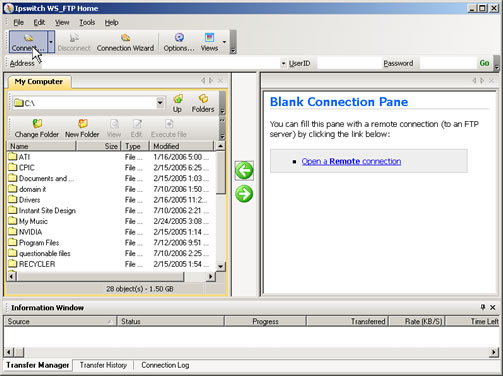 Click on the "Create Site" button.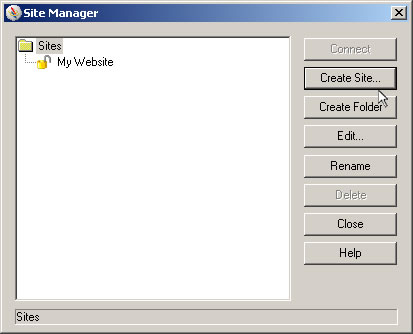 Enter a name for your website, then click next.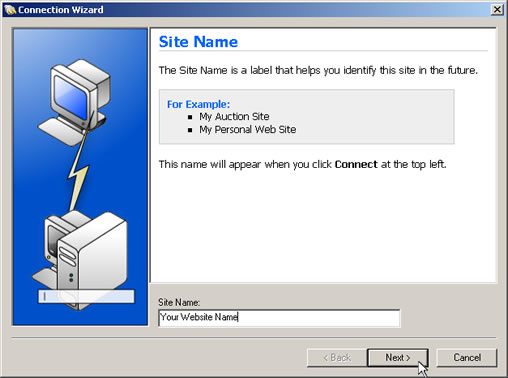 Choose "FTP" as your connection type. Click Next.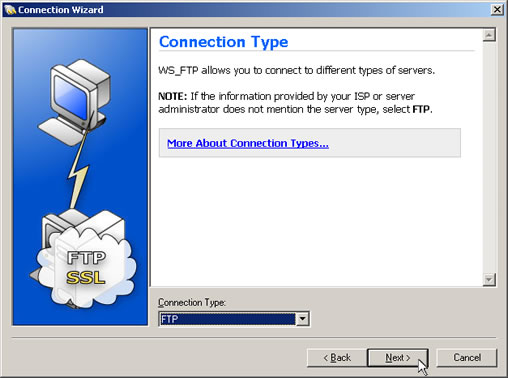 Enter "ftp.domainit.com" in the "Server Address" field. Click Next.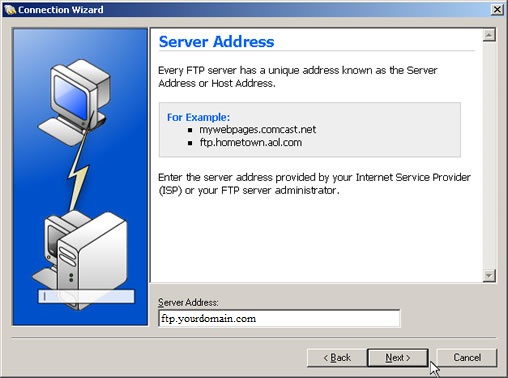 Enter your domain name, excluding the "www," in the "User Name" field. Also enter your password in the "Password" field. Click Next.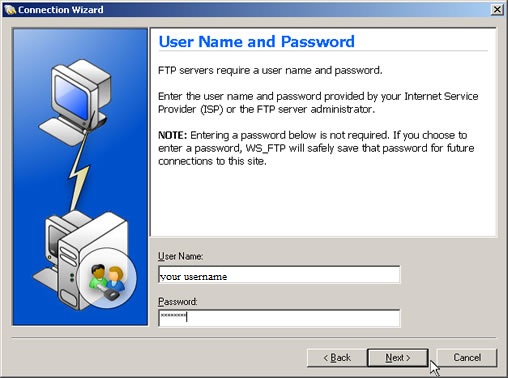 Next you need to click on the "Advanced" button on the "Finish" screen.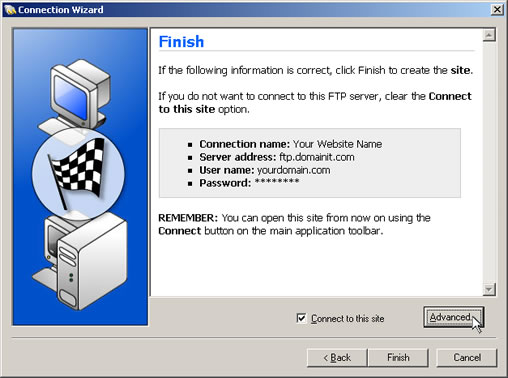 After pressing the advanced button, the "Site Options" dialog will appear. Click on the "Startup" link in the left pane.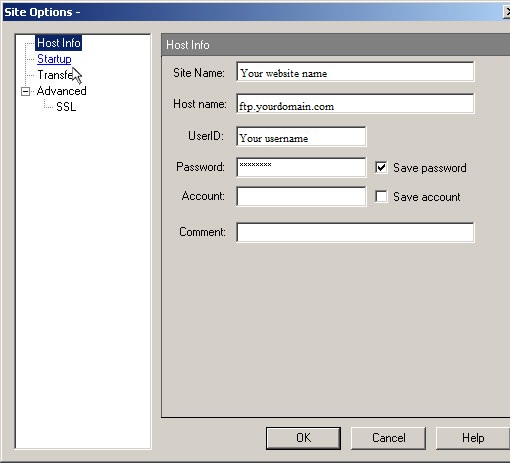 Under the "Remote site folder" you need to enter "/yourdomain.com/html." Be sure to substitute "yourdomain.com" for your actual domain name, excluding "www." Finally, click "OK" and then click "Finish." You are all done and ready to connect!