Settings for Advanced Users
Incoming Server: mail.domainit.com
Outgoing Server: smtp.yourisp.com (contact your ISP to obtain)

Settings for Beginners

Launch Entourage. Select the "Entourage" drop-down menu and select Account Settings...."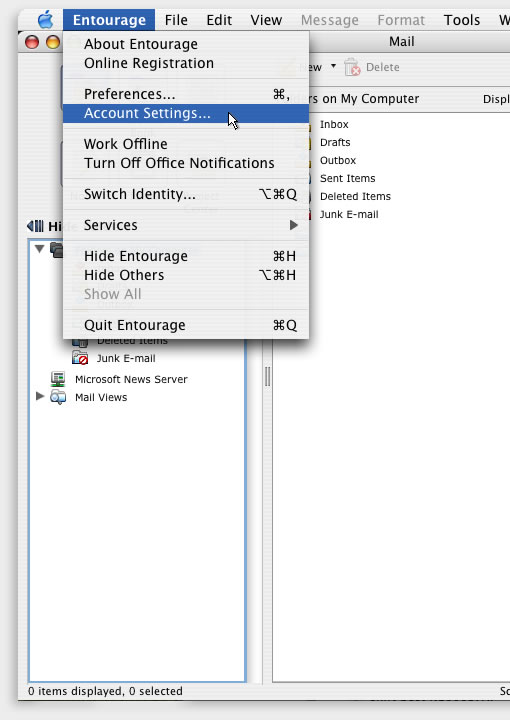 In the "Accounts" dialog, click on the "New" icon, in the top left corner. If a drop-down menu appears, select "Mail."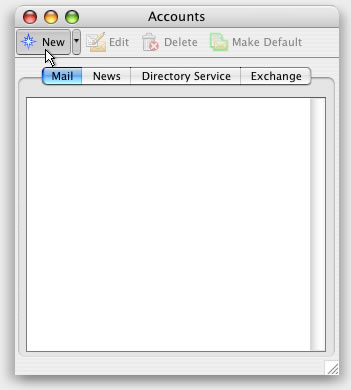 Next you will enter all of your Account Settings. First, enter a name for your account. This name will only be used by you to identify this account. It is a good idea to keep "Include this account in my "Send & Receive All" schedule" checked. Next enter your Name, which will be displayed in the "from" field in all of your outgoing messages. Next enter your email address. Your "Account ID" is the same as your email address. The "POP server" is "mail.domainit.com." Enter the password which you chose at the time that you registered this email address. Next enter the "SMTP server," which should be provided to you by your Internet Service Provider. Click "OK."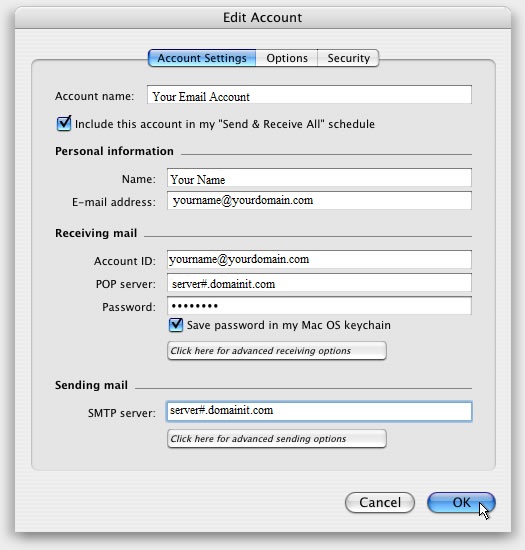 You're all done! Close the "Accounts" window and you can begin to send and receive email in Entourage.