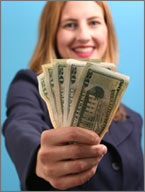 Coming soon! DomainIt will be launching a new service for you to buy and sell your existing domain names. We will be driving substantial traffic to the site and new members will receive special deals.

Whether you're a business, organization, or individual, you can make money selling your domain names. If you have domain names that you would like to list on the site, sign up and we will contact you with further information.

Don't miss out on the Internet Gold Rush!
>> Historic Internet Domain Sales