DOMAINIT'S CEO TO BE ARRESTED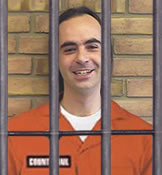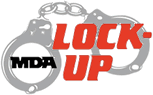 10/10/06
Dear Reader,

This year, I have the honor of participating in the Muscular Dystrophy Association's Lockup program and I need your help!

On October 31st, the local police will arrest and lock me up at the MDA "jail". To be released, I must raise a minimum bail of $1500, all of which goes to support the MDA.

The MDA works to find treatments and cures for people of all ages, but mostly children, who are affected by neuromuscular diseases.

I'd like to surpass the $1500 bail amount and need your help. Below you'll find information about the MDA, and be able to make your tax-deductible donation.

To make it worth your while, make a donation below for ANY amount, and you will receive a 15% discount off your next DomainIt purchase.

I hope that you'll join me in supporting the MDA.

Warmest Regards,

Paul Goldstone
President & CEO
DomainIt, Inc.